Endowed Librarian Positions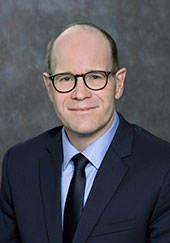 The UC San Diego Library is the youngest library to be invited to join the Association of Research Libraries. Of the tens of thousands of libraries in North America, less than 125 have the qualifications for membership in this prestigious association. The rapid ascent of the UC San Diego Library is due in large part to innovative, dedicated librarians.
Endowed positions will ensure that we are able to attract and retain the best and brightest to continue our tradition of excellence. Named endowed positions for university librarians may be created with gifts or pledges of $500,000 or more.
For more information on creating an endowed position, please contact us at (858) 534-3901 or jgbrown@ucsd.edu.