Multimedia Production & Editing
Digital Media Lab (DML)
The DML is the premiere Library location for multimedia production and post-production.  Specific capabilities include free 3D printing, video editing (e.g., Final Cut, iMovie, Camtasia), image manipulation (e.g., Photoshop, Illustrator, After Effects), sound editing (e.g., Adobe Audition, Garageband), media-rich website creation (e.g., Dreamweaver, Flash, Filezilla), and basic productivity (e.g., MS Office, web browsers, Adobe Acrobat Pro).  Expert help is also available.  See the DML page for details.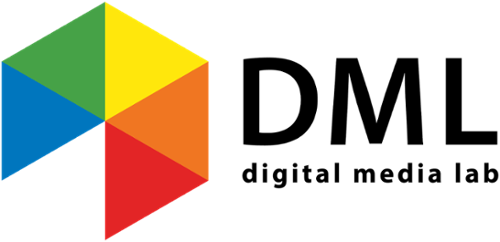 BLB Media Room
In addition to extensive production and post-production capabilities in the Digital Media Lab (DML), the Library offers a limited Media Room (room 131) at the Biomedical Library Building (BLB).  Located in the BLB 1st Floor Commons, this room is equipped with a Windows computer configured with basic media, engineering (e.g., LabVIEW, Solidworks), and productivity software.
UC San Diego students, staff, and faculty can reserve the Media Room for three hours at a time.
Policies:
---
Comments or Questions?
Send questions, comments, and suggestions to DML@ucsd.edu.
Friendly URL: libraries.ucsd.edu/media