Letters to the Library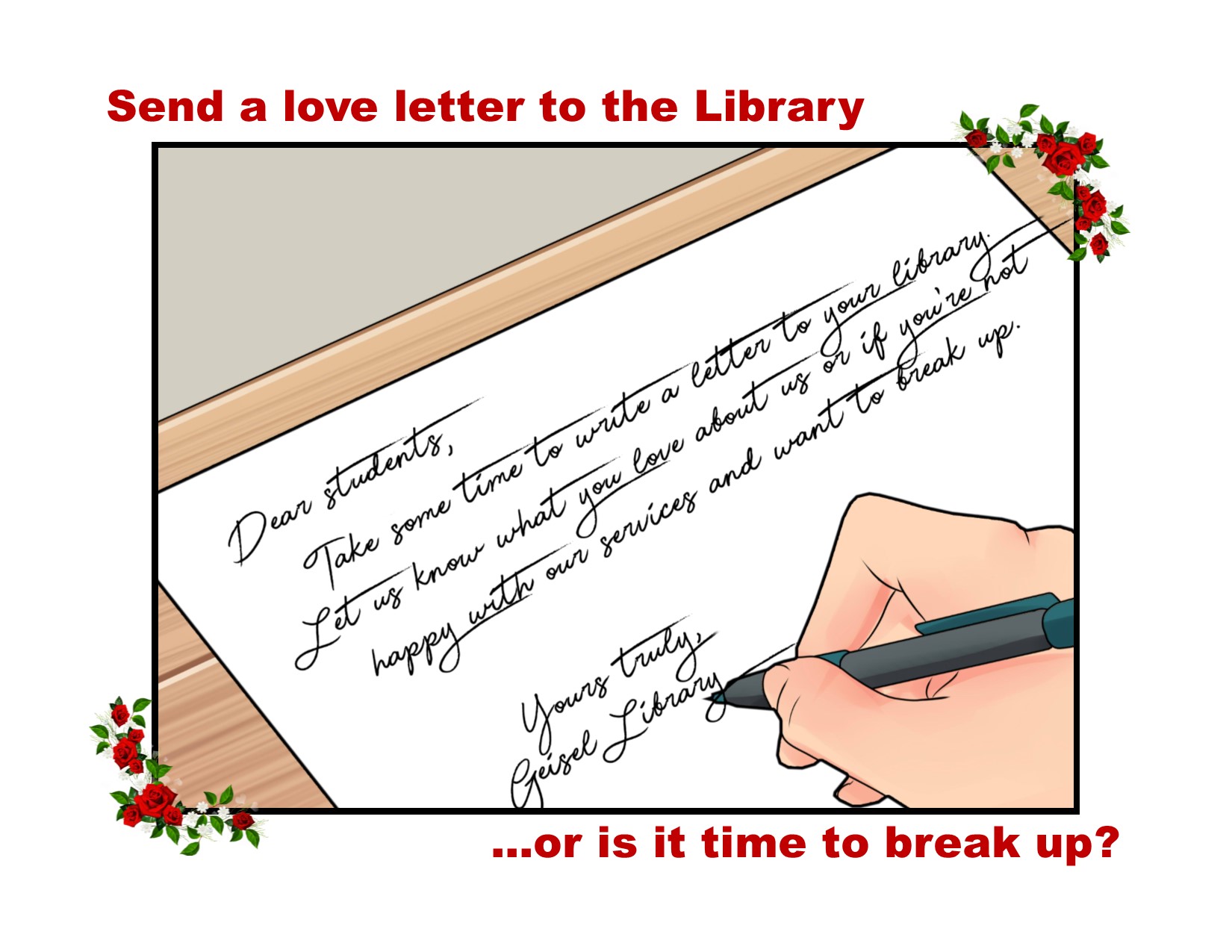 Dear Students,
Are you enamored with the Library? If so, send us a Love Letter explaining your affectionate feelings. Or is it time to break up with us? If you've had enough and think we should separate for a while, send us a Break-Up Letter detailing your grievances.
Yours truly,
The UC San Diego Library
Why write a letter to the library?
Your letters will help us to understand your needs and experiences, how you use the library, and what you value about our offerings.
Guidelines:
Letters are limited to nor more than 150 words.
Letters must pertain to library resources, spaces, services, or activities and may not include profanity.
Multiple entries will be accepted.
Authors may be identified or anonymous.
Submission deadline is February 15 at 6pm.
Each (non-anonymous) submission will enter you into a drawing for an Audrey's Café gift card.